Welcome to the ultimate, collaborative encyclopedia on the series of RP based around Arume, where we gather, share, discover, and add knowledge that has something to do with the RP itself. Be mindful that the Wiki may contain major spoilers and may be unmarked.

The Wiki is founded since October 26, 2017 .
The latest date is October 18, 2018 as for today.

To join the Wiki, please sign up to create a personal account for free, or log in if you already have one.
Below is a search box. It is used for searching articles more easily.
About the RP
Arume started out as a small roleplaying game on 4chan's /bant/ board. The concept of Arume however, came from an anime known as "Blue Drop", but today's Arume have almost nothing to do with the anime, and instead evolved into its own universe. Arume are an advanced space civilization that is made up of only women, women that look human. These alien women invaded earth with their advanced technology. However Arume government, technology, or opinions can change depending on which universe you are looking at.
The first threads were done by a professional League of Legends player known as IdolMariya, but the Arume players knew her as Captain. The point of these first threads done by captain was to fulfill a feminization fetish (since captain is a male to female transgender). The Arume would imprison human males, and turn them into females through machines, the players usually roleplaying as the human males that were a part of a resistance against the Arume. However many players were not playing for the feminization fetish, and instead playing for the action that took place in the thread. This is why the new age of arume took place, and is what this wiki will be focused on
Universes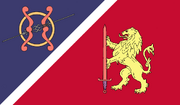 Noobverse
| | | |
| --- | --- | --- |
| | | |
| Jimverse | | Antarctica Rp |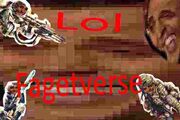 Lol Fagetverse